Holy cow... I've been busy with this scooter.
I found, ordered and received the service manual, the owner's manual, a missing piece of body panel and a front fork. I also ordered front and rear brakes and will be ordering tires soon.
Once I had the service and owner's manual in my hot little hands I determined how to correctly remove the panels around the engine, as well as the seat and the gas tank. This allowed me to track down and eliminate a major gas leak. Wouldn't you know it, all I needed was a tiny hose clamp and, voilà, the leak is no more.
I determined that a previous owner had replaced the main gas line and had only used a hose clamp at the petcock end but not at the carb end. Over the years the line had developed a leak but the hose clamp took care of things... all for less than a dollar !!!
I also checked the foam air filter and it was obvious that the guy I got it from had cleaned and oiled it. I will change the sparkplug before putting the panels back on,
Once I dealt with the leak I filled the gas tank completely. This confirmed that the sending unit works so I have a working gas gauge. I then coaxed the scooter back to life. Once the engine was warmed up I was able to adjust the idle set screw so the scooter wouldn't stall every time I let go the throttle.
In July I'm bringing the scooter to a bike mechanic so he can change the front fork, the brakes and the tires.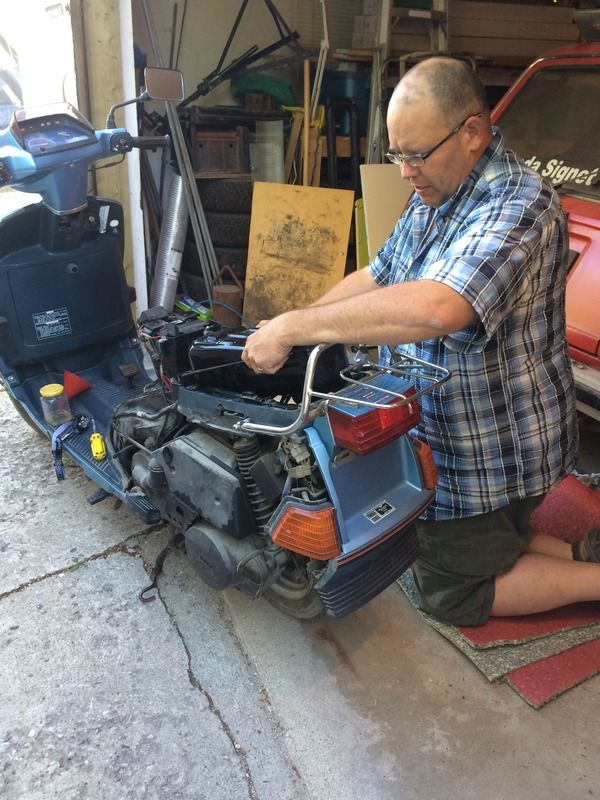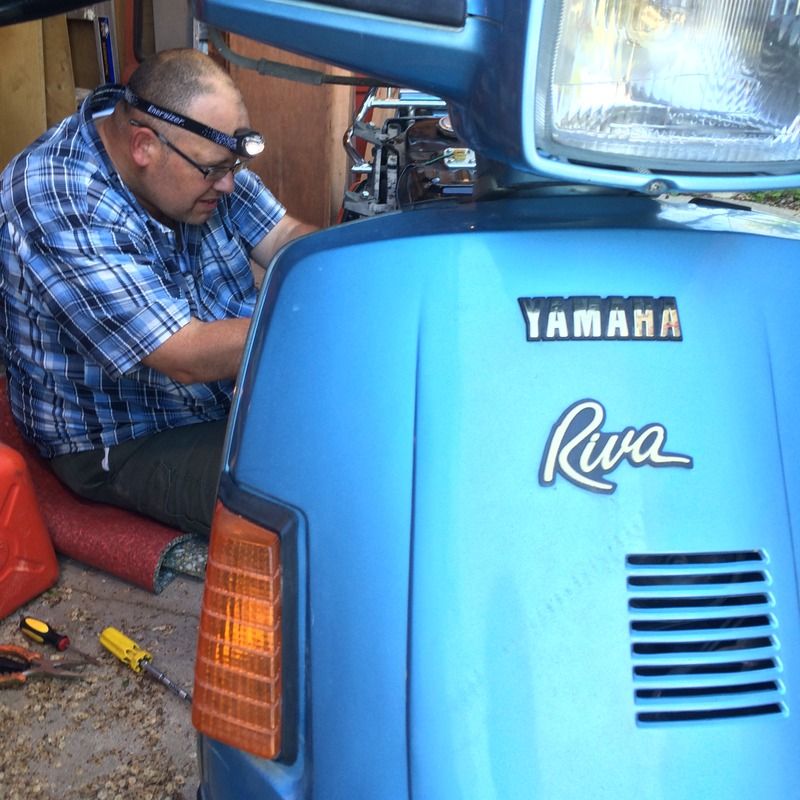 _________________
A bad day working on my scooter is better than a good day at work ??